Small apartment in ground floor
Description of apartment:
Apartment is consist of 1 room with a holding sofa, a two-storied bed, a fireplace stove, a TV table with a TV set, a wardrobe, two chests og drawers and a structurally separated cupboard and a table and chairs. This apartment has its own bathroom with a shower and separated WC.
Ground – plan of apartment: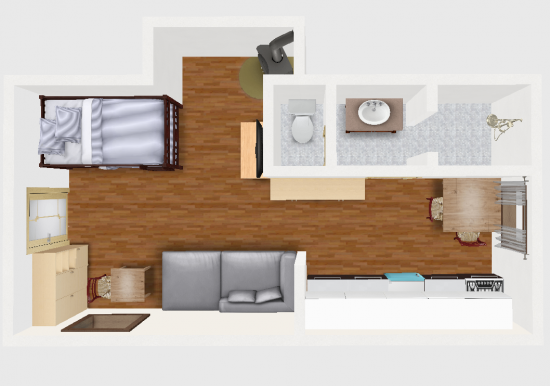 Photogallery:
Rezervation
Overview of available reserves, which can be ordered.
Rezerve date